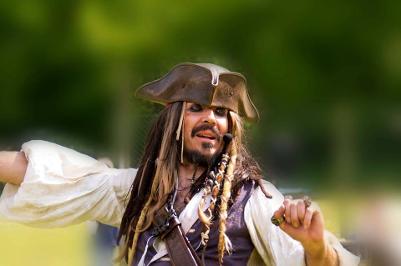 Below: Paddlefest 2019 at Mount Edgecumbe Country Park in Cornwall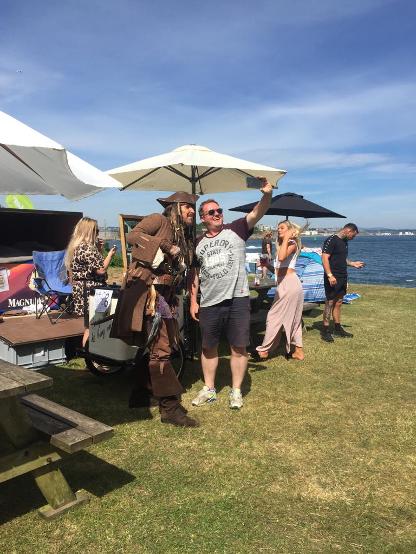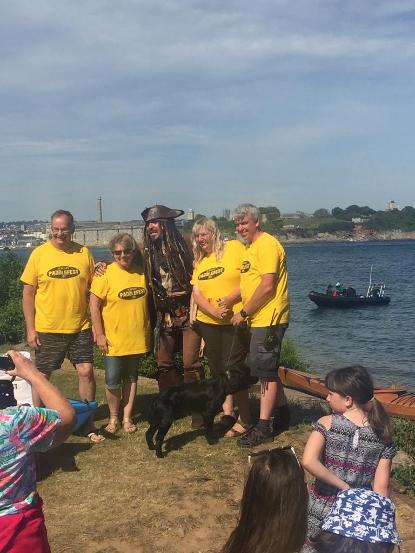 Below: Annual Children's Week in Paignton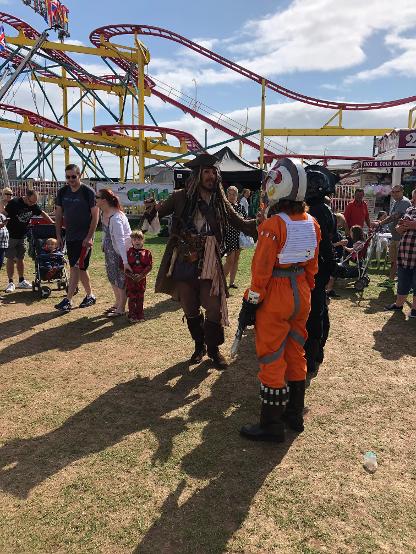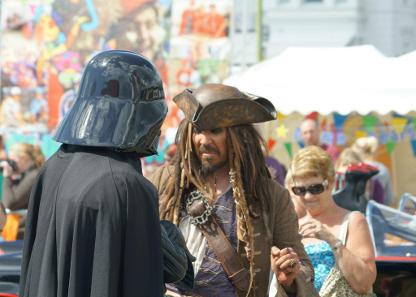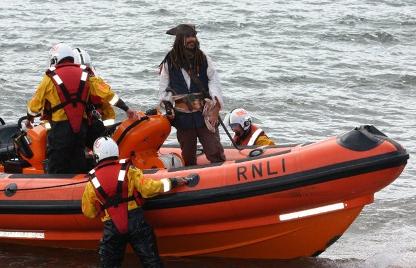 Book Captain Jack lookalike, Jacko Sparro, to come to your party and mingle with your guests or entertain your children.
Meet Captain Jack and his friends and help him to find the key to unlock the treasure chest.
Are you prepared to face the challenges along the way and be named on his crew?
For would-be pirates this is the perfect challenge for you!
Captain Jack and his friends will tailor each party to your children's needs, whether they're partly interactive or fully hands on, there's lots to do; even the parents might have the opportunity to undertake one of Jack's challenges!
So, be prepared to be dared, challenged and entertained whilst participating in games, music and much more!
Jacko Sparro is also available to attend weddings, fetes and other celebrations and events.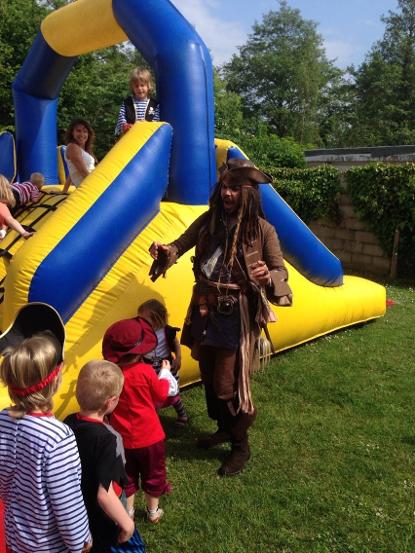 Below: Clovelly Pirate party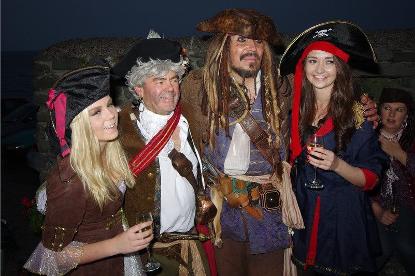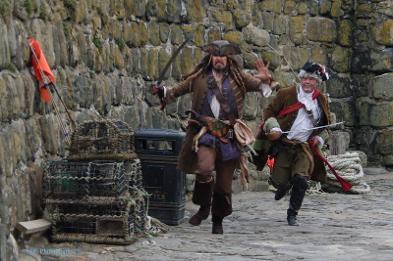 Annual The Devon Wedding Show in Torquay (Riviera International Centre)